Spring 2016 – We are proud to share the recent accomplishments of Tomokazu Morikawa, teacher at George Washington High School in San Francisco and Cohort 2 "World Language: Japanese" LIGHT Awards project team member. Tomokazu has recently received two exciting honors.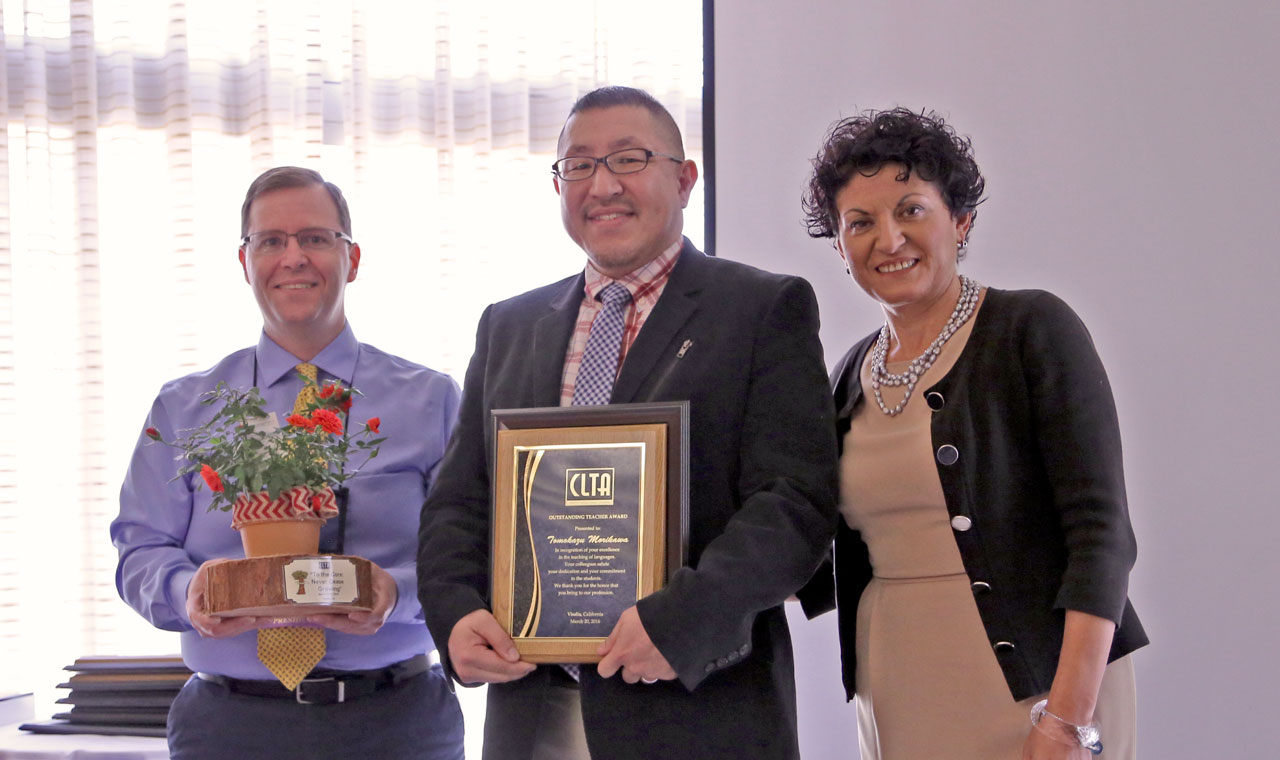 At the CLTA (California Language Teachers Association) conference in March, Tomokazu received the Outstanding Teacher Award 2016. Each year, the Outstanding Teacher Award is bestowed on a world languages and culture educator who exemplifies exceptional qualities that demonstrate passion for teaching and learning.
In May, Tomokazu was awarded the Mayor's Teacher of the Year Award, formerly known as the Mayor's Teacher of the Month Award. This annual award recognizes outstanding San Francisco public school teachers for their dedication, professionalism, and work on behalf of the city's young people. The awardees were selected based on their exceptional ability to promote innovative teaching, accountability, and equity and access in the classroom and school site.
Tomokazu is not only an exceptional classroom teacher who endlessly engages his students by offering well-planned, relevant curricula, but also a skillful collaborator with broader communities in both San Francisco and Japan. He has developed connections to local Japanese cultural institutions; for example, he hosted Japanese visitors from the San Francisco Consulate General of Japan as guests in his classroom. He also encourages his students to contribute to Japanese communities and cultural events, both local and abroad. He works beyond the classroom, always aiming at providing authentic tasks for his audience.
Tomokazu is a teacher leader within his district and regional affiliate groups. His LIGHT Awards team is working to develop a unified pedagogy and network of Japanese language instructors. Some of the LIGHT Awards team were able to witness Tomokazu's skill and charisma first-hand during a recent site visit to a professional development event at the Asian Art Museum, part of his team's exciting project.
Congratulations, Morikawa Sensei!
(below) The LIGHT Awards team and colleagues at the Asian Art Museum following a workshop that the team led. Visit their collaborative project website here.